Firms willing to adopt new technologies and prioritize employee and client experiences will be in an ideal position to attract new clients and keep current clients happy. Here are three trends to know for the coming year.
Trend 1: The Great Resignation
Dubbed "The Great Resignation," firm owners and managers found themselves lacking staff just as businesses started reopening to the public. The pandemic has given employees a nudge for changes in the workplace. However, this has led to the concerns of the client services and how well they are served.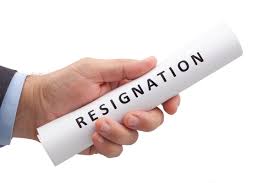 Flexible work schedule. Offering a hybrid work environment (working in the office for part of the week and working remotely for the rest) or permanently letting employees work from home may help keep talent from seeking greener pastures.
Skills training. One way to help is by offering them skills training to improve their work experience and knowledge.
Engagement. The message is clear: Keep employees engaged or lose them to another firm. Because what engages employees varies by the individual, the solution is to ask and understand each staff member's motivation.
Trend 2: Digital Solutions
Technology is used to improve services. With more and more consumers and businesses using accounting software programs, CPA firms will need to use sophisticated technology in different ways to help their clients.
Security remains a concern. Increased technological communication and the transfer of data over cyberspace naturally create additional security fears within and outside the organization.
Increase accounting automation. According to a 2020 World Economic Forum report, the need for bookkeeping and data entry tasks will decrease as accounting automation usage increases. Hence firms that adopt automation solutions have more time to devote to offering other services to their clients. In addition, automation saves CPA firms on internal costs, making the firm more competitive.
Trend 3: Customer Experience
Expand niches. The days of general financial advice are long gone. Referral-based marketing works well, especially when targeting clients in similar industries or with like financial circumstances.
Add new services. Creating new offers grows your firm by diversifying services when the need arises.
Stay human. Too much technology can void the human touch in serving clients. Adding personalized data to customer relationship management (CRM) programs may help employees to better serve clients.
Read more: 3 Trends for Accounting Firms in 2022